I was looking through my old files and old works when I stumbled on a newbie design I did back in 2008 that was rejected by the client. I have blurred images, replaced others, and hid some text here.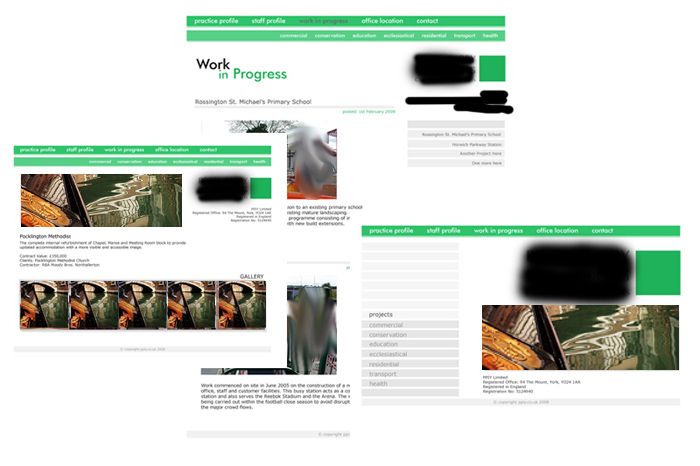 It looks like it could  be following the flat UI trend these days. There are a lot of flat user interface design kits and guides popping here and there with their bright colors, clean lines, generous white space, and underwhelming, seemingly quiet fonts.
A few years back, some might call this lazy UI. I can't remember what I was thinking when I designed this and the client might have thought it looked lazy and unfinished. Times have changed. Probably should have added more colors.
Here are a couple of far more beautiful and useful flat UI links and resources you might want to check out and bookmark. Perhaps, you might  have a better hand at it than I did.
Flat UI: Free User Interface Kit
Flat UI Colors
Getting Started with Flat UI Design
106 Free Flat UI Kits to Boost Your Designs in No Time
60 Beautiful Free UI Kits with PSD
Flat UI and Forms